14 Oct

Caught in the Lockstitch of Exclusionary Urbanisation

Reading Time: 1 Minute

"Dengue is prevalent here," Manisha explained. "It causes fever and body pain. For the last two or three days, the water has been so dirty that we boil it to use it." Manisha lives with her husband and son in a workers' housing units in Kapashera. In this urban neighborhood in the
industrial hub of Gurgaon—a city in the state of Haryana located in the National Capital Region (NCR) and about 30 kilometers southwest of New Delhi—mig
rant workers and their families live packed, side by side, in single rooms, under the strict control of unregulated landlords. In this workers housing unit, more than 70 families share 8 toilets. Lacking sanitation and waste disposal, human waste and garbage collect in an open stream less than 10 meters away from workers' homes.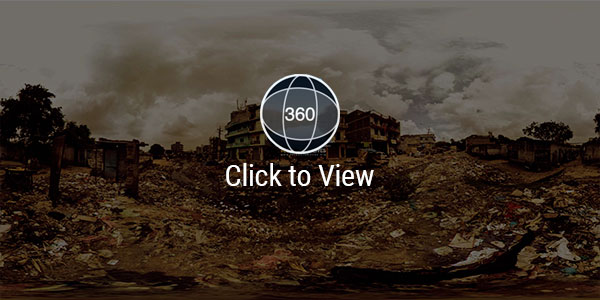 From October 17-20, the UN Habitat III global summit on housing and sustainable urban development will convene in Quito, Ecuador, to launch the New Urban Agenda — a global strategy around urbanization that will guide global strategy around urbanization for the next two decades. Article 34 of the New Urban Agenda commits to promoting access to sustainable basic physical and social infrastructure for all, without discrimination—including, among other things, affordable housing, safe drinking water and sanitation, waste disposal.
In the lead up to UN Habitat III, the
Society for Labour and Development
and
HELM Studio
are launching
Lockstitch Lives – Migrants in the Megacity
, a 360-degree interactive documentary which transports a user to the neighbourhoods of Gurgaon, to learn the rugged daily realities of scores of families like Suresh.  Using 360-degree multimedia, Virtual Reality, photography and video,
Lockstitch Lives
provides deep insight into the living and working conditions of these marginalised communities, and aims to deliver their voice and struggle palpably and honestly.